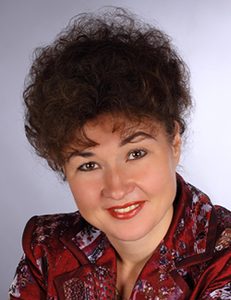 My name is Melissa Winters and, like many others, I'm unlucky in love. Or, at least I was for a period of time. I think many of us go through stages where we aren't quite sure what we're looking for in a life partner; then, when we think we do know, all the eligible individuals seem to disappear into thin air. I realized that it wasn't a matter of me doing something wrong, but simply a matter of it not being the right time or place just yet.
There's no formula for finding love, and no series of events that let us know with 100% certainty that we'll be with someone for the rest of our lives. It would be so much easier to know true love when we found it if there was! There's a lot of trust required in any relationship, romantic or otherwise, but there are also many other factors that influence the health and longevity of our personal relationships.
I started this website after consulting a psychic about my own struggles in love. I wanted others to have the chance to connect to a psychic to help them through the relationship issues they might be having as well.
I had a good job, a stable life, and had a great circle of friends. I was close to my family and genuinely enjoyed who I was and what I was doing. Unfortunately, I still wasn't finding the right person for me who I could build a strong, romantic, and trusting relationship with. Although I was happy living my life, I was still looking for that person to come in and sweep me off my feet.
Some psychics specialize in relationships and answering relationship questions that you may have. A friend of mine recommended a psychic to me who had helped her clarify some issues in her life surrounding relationships, so I decided to make an appointment for a reading. She was warm, welcoming, and made me feel like what I was going through was absolutely normal.
I needed to get advice and clarity from someone who didn't know me, but who could intuit information that I might not have been able to see in myself. By going to a psychic, I was able to break through some relationship boundaries I didn't know that I had and open myself up to the kind of person I wanted to attract.
If you're curious about getting a psychic reading about relationships, love, and more, read on! I've created a database of genuine psychics who can help you out.
-Melissa Winters